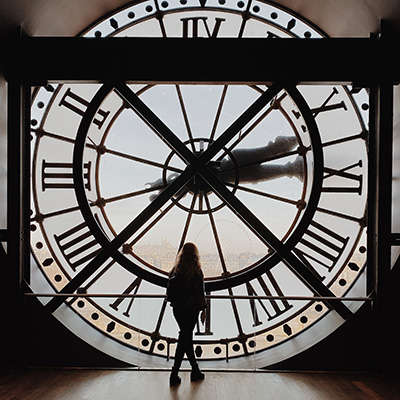 Laura: We Have to Figure This Out
Laura was in her 40s at the height of her career when she developed debilitating fatigue. Even 10-12 hours of sleep provided no relief. She didn't talk to her doctor, assuming it was chronic fatigue syndrome. Later when she also developed joint pain, the doctor said a lot of women her age have similar problems; there was no mention of perimenopause.
Work became impossible, so at the age of 44, Laura resigned from her estate administration position with a private bank. "That was hard," she said. "I was really good at my job."
Years later, Laura developed severe anxiety and sought help from her doctor. She was told that anxiety and menopause were not related. When she started having hot flashes, she found a menopause specialist and was ultimately prescribed menopause hormone therapy.
By then, the damage to her career was done. As she sought to resume her career, she found an all-or-nothing choice; there were no professional jobs offered on a part time basis. Laura now works part-time in retail at a fraction of her former salary, minus the pension and benefits of her previous role.
"We know so little about how young we could be when perimenopause symptoms start," she said. "We need to be taught about it at the same time, in the same way, as we're taught about our periods."
Laura wants to see more enlightened human resources approaches at work. "Employee turnover is costly for corporations. If they can accommodate a pregnancy and birth, why wouldn't they accommodate menopause?" she said. "We all live longer than we used to, so we have to figure this out."
With better-informed doctors and businesses, things would have been different for Laura. "I didn't have to lose my career and endure a decade of suffering debilitating symptoms," she said.