Menopause is a gender equity issue that requires immediate action.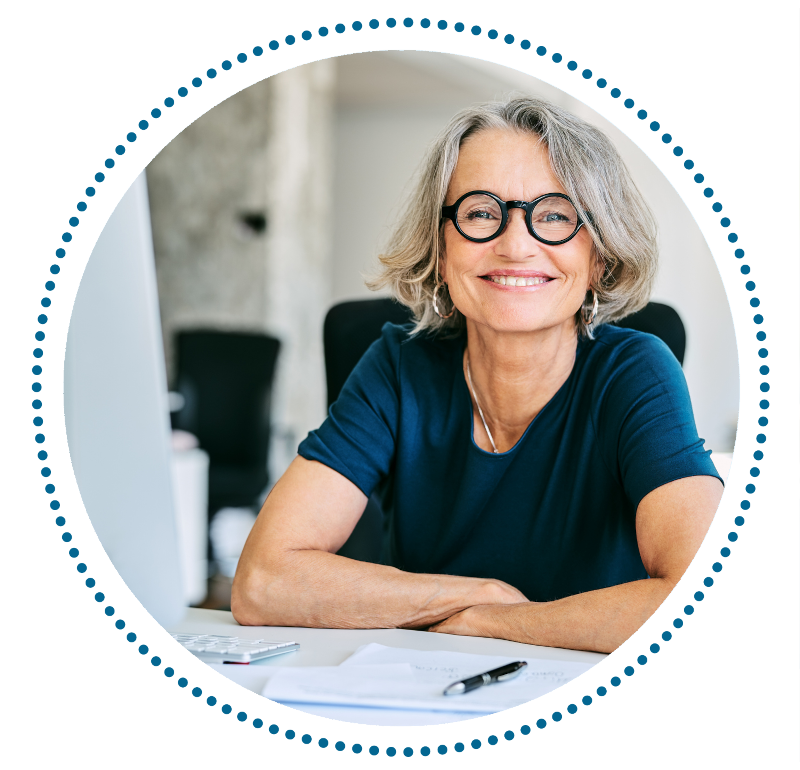 The Menopause Foundation of Canada
The Menopause Foundation of Canada is a registered non-profit organization that was created to advocate for the support women need in their menopausal years from the health care system, government, business and the broader community. Women enter menopause in the prime of their lives, while they are making outsized contributions to their families, workplaces and society at large. Ending the silence, misinformation and stigma of menopause benefits us all. Ensuring women have access to care and treatment options through their health care journey, and that they are supported in the workplace, is critical to Canada's success.
Break the Silence and the Stigma of Menopause

Our top priority is to raise awareness of menopause in Canada. The topic is taboo and that harms women's health. We need to close the menopause knowledge gap so women understand what is happening to their bodies as they enter perimenopause. Menopause shouldn't be a mystery each woman struggles to solve on her own.

Improve Health Equity through Access to Menopause Care and Treatment

Women require access to knowledgeable health practitioners. Physicians and specialists need more confidence to treat women through perimenopause, menopause and beyond. This requires education to understand perimenopause/menopausal symptoms and the latest evidence-based data on how to effectively manage those symptoms. Understanding how to treat longer -term health challenges related to changing hormone levels (such as the genitourinary syndrome of menopause) is critical to mature women's health. Improved coverage of menopause treatments on both public and private health plans is also needed.

Create Menopause Inclusive Workplaces

Is menopause the missing link to why more women aren't breaking through the glass ceiling? Supporting women through perimenopause and menopause must be a top priority as employers look to improve diversity, equity and inclusion. Too many women feel unsupported at work and data indicates that 1 in 10 leave the workforce because of menopause.

Establish Standard Menopause Education in Canada's Medical Schools

Family physicians, gynecologists and other medical specialists receive little education on menopause to help them support 50% of the population who will live in a menopausal state (perimenopause, menopause, post-menopause) for almost half their lives. Robust menopause standards and training in medical schools and residency programs across Canada is required.

Introduce Menopause Education in High School Curriculums

Everyone deserves to understand that menopause is another phase of life. Far too many individuals and relationships suffer because of a lack of understanding of menopause. We will work with education leaders and school boards to introduce menopause content in their health curriculum.