Menopause is a gender equity issue that requires immediate action.
The Menopause Foundation of Canada
The Menopause Foundation of Canada (MFC) is a registered non-profit organization that advocates for the support women need in their menopausal years from the health care system, government, business and the broader community. Women enter menopause in the prime of their lives, while they are making outsized contributions to their families, workplaces and society at large. Ending the silence, misinformation and stigma of menopause benefits us all. Ensuring women have access to care and treatment options through their health care journey, and that they are supported in the workplace, is critical to Canada's success.
MFC is grateful for the guidance and support of a Medical Advisory Board that includes many of Canada's leading menopause specialists.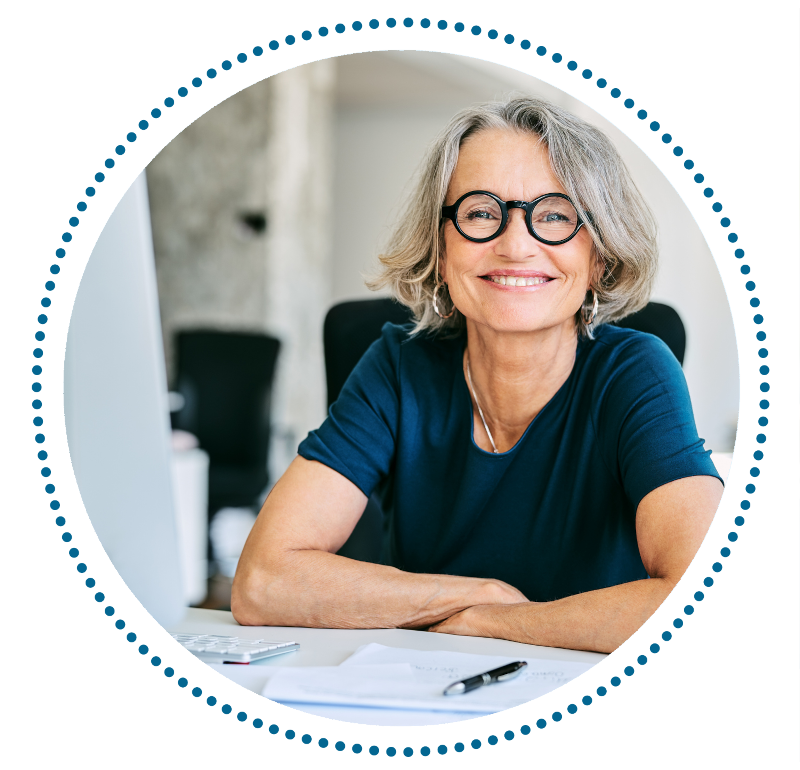 Close the Menopause Knowledge Gap

Our top priority is to raise awareness of menopause in Canada. The topic is taboo and that harms women's health. We need to close the menopause knowledge gap so women can navigate all stages of menopause. Menopause shouldn't be a mystery each woman struggles to solve on her own.

Improve Access to Menopause Care and Treatment

Women require access to knowledgeable health practitioners who can offer care through all stages of menopause. That means physicians and specialists need to be better educated about menopause, resulting in confidence to properly assess and provide patients with options for preventative care and potential treatment. Creating robust training in medical schools and residency programs across Canada is required. Improved coverage of menopause treatments on both public and private health plans is also needed. Socioeconomic, geographic and other factors should not be a barrier to accessing menopause care.

Create Menopause Inclusive Workplaces

Supporting women through perimenopause and menopause must be a top priority as employers look to improve diversity, equity and inclusion. Too many women feel unsupported at work and data indicates that 1 in 10 leave the workforce because of unmanaged symptoms related to menopause. Menopause may be the missing link to explain why more women aren't breaking through the glass ceiling.
Grateful to the Menopause Movement
A growing movement around the world is working to break the stigma of menopause and to advocate for improved support for women. We are very grateful to many leaders who shared their wisdom with us, including Diane Danzebrink of Menopause Support in the UK, Donna Klassen and Samara Daly of Let's Talk Menopause in the US, and Claire Gill of the National Menopause Foundation in the US. Their goals and public awareness materials have been influential in the creation of our own work. We also recognize Dr. Jen Gunter and her groundbreaking book "The Menopause Manifesto" for motivating us to break the silence and the stigma of menopause. Importantly, two trailblazers deserve special recognition for inspiring us to create a national conversation on menopause: Dr. Wendy Wolfman and Carol Mitchell, affectionately known as Mitch. Mitch is a philanthropist and passionate advocate for women's health who created the Carol Mitchell Chair in Menopause at Sinai Health in Toronto. The menopause research chair was the first of its kind in North America and Dr. Wolfman, Director of the Menopause Clinic at Mount Sinai Hospital, was the inaugural recipient. Dr. Wolfman has dedicated her career to improving the health of menopausal women and has helped to educate the next generation of medical menopause experts in Canada. Through our volunteer work to raise funds for the menopause research chair, we realized that a national advocacy organization was needed to address the inequities women face through menopause.
Diverse Communities and Experiences