Get Our Menopause Symptom Tracker
The Menopause Symptom Tracker is a free resource you can download and print. Symptoms begin in perimenopause and can last many years following menopause. Track your symptoms, share with your doctor and have a conversation about getting the help you need.
Sign up to join the Menopause Foundation of Canada's mailing list and you'll receive immediate access to the Menopause Symptom Tracker. It's free to join and you can unsubscribe at any time.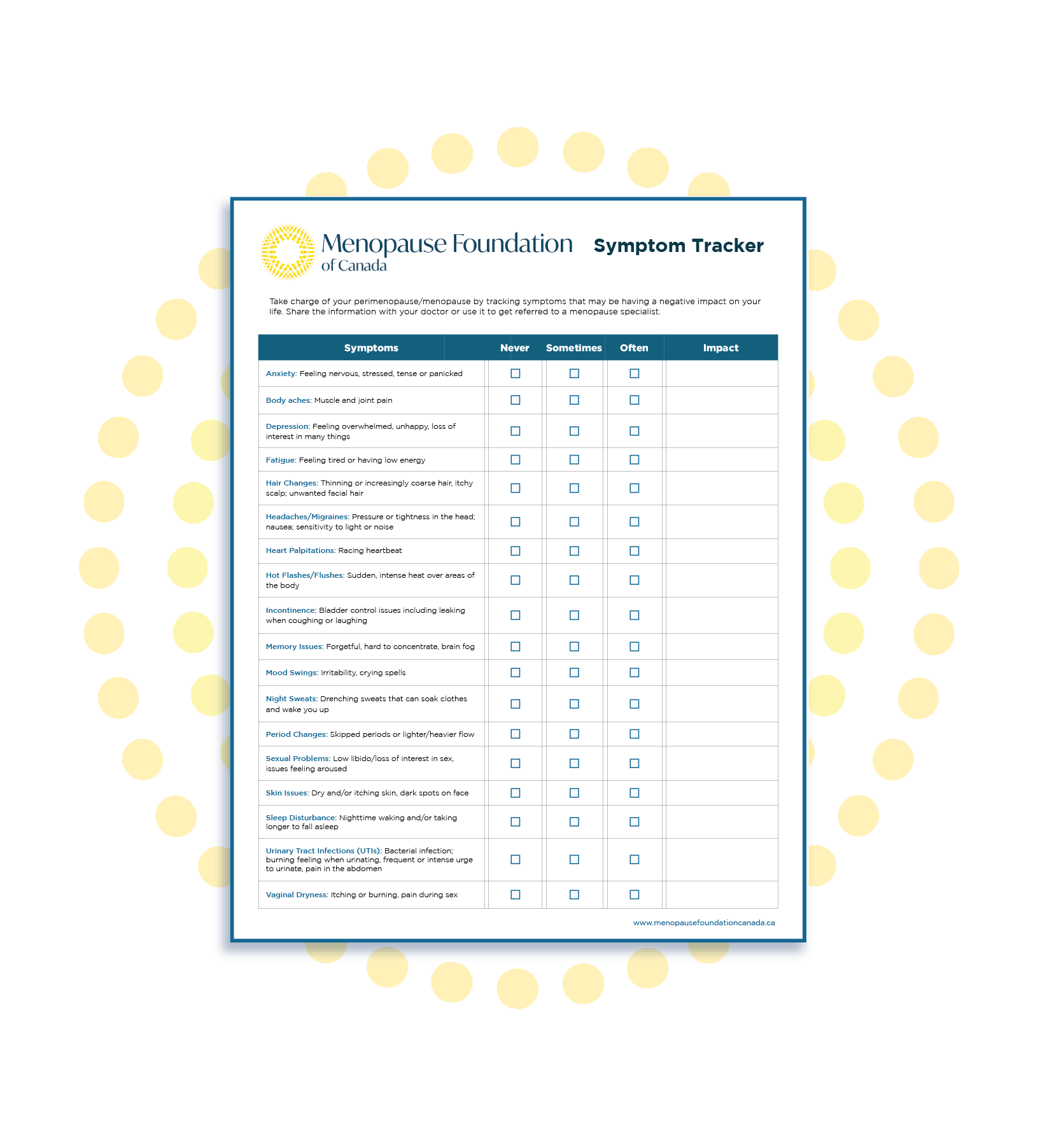 Did you know there are more than 30 symptoms associated with perimenopause and menopause?
Most of us know about hot flashes, but how many of us understand that heart palpitations, headaches, body aches and a host of other symptoms are part of the menopause transition?