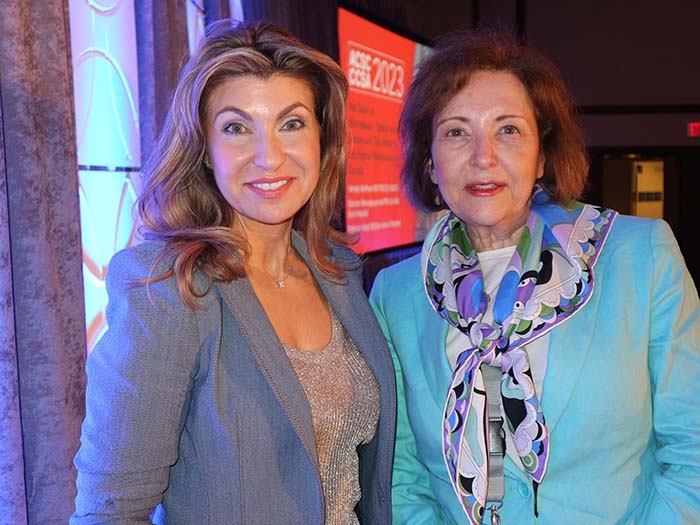 MFC Presents at SOGC 2023 Annual and Clinical Scientific Conference
Janet Ko, Co-founder and President of the Menopause Foundation of Canada (MFC) was honoured to present alongside Dr. Wendy Wolfman (a member of MFC's Medical Advisory Board, among her many other titles) at the Society of Obstetricians and Gynaecologists of Canada's Annual and Clinical Scientific Conference on June 7, 2023.
The session "Hot topics in menopause" featured the latest clinical evidence to support the effective treatment of hot flashes. Data from MFC's landmark national report, The Silence and the Stigma: Menopause in Canada was shared to highlight why menopause is an age and gender equality issue. Participants, which included OB/GYNS and other health care practitioners, were asked to deepen their knowledge of menopause to support improving access to menopause care and treatment.